Prescribing and deprescribing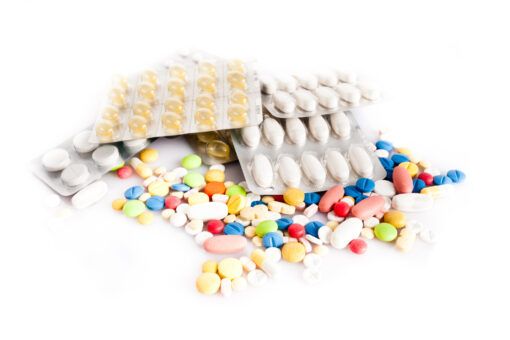 Medicines wastage: The Royal Pharmaceutical Society quotes studies finding that only 16% of patients who are prescribed a new medicine take it as prescribed, experience no problems and receive as much information as they need. Ten days after starting a medicine, almost a third of patients are already not taking them correctly. NICE estimates between 30-50% of medications taken for long term conditions are not taken as intended. Medicine taken incorrectly, or not taken at all, is a potential risk to patients and leads to medicine wastage, placing a huge financial (£300m/year) and carbon burden on the NHS.
Overprescribing: About 10% of medicines are thought to be overprescribed: where people are given medicines they don't need or want, or where harm outweighs benefits. This can happen for a variety of reasons such as when medicine is given instead of a better alternative, (such as diet, lifestyle, social prescribing) oe when it continues to be prescribed when it is no longer needed. The DHSC Report "Good for you, Good for Us, Good for Everybody" outlines the importance of reducing overprescribing to make patient care better and safer, support the NHS, and reduce carbon emissions.
Polypharmacy: About 1 in 5 people in the UK, take 5 or more medicines every day. Taking multiple medications (polypharmacy) is particularly common in elderly people and increases the risk of adverse effects. Among people taking multiple medicines, 4 in 10 feel burdened by their treatment. NHS Scotland and Realistic Medicine have produced this comprehensive guide to polypharmacy. NIHR research describes what supports clincians to deprescribe in polypharmacy.
Deprescribing & Medicines optimisation: Deprescribing is about reducing the burden of medications that are no longer useful, or on balance harmful. Medicines optimisation is about ensuring that the right patients get the right choice of medicine, at the right time. It aims to improve patient outcomes; ensure medicines are taken correctly; avoid unnecessary medicines; reduce wastage of medicines; and improve medicines safety. The Royal Pharmaceutical Society has produced a useful document summarising the principles of medicines optimisation.
Tools and case studies
A variety of tools are available to support deprescribing, including Medstopper and PrescQIPP. The Stopp Start tool also helps support rational prescribing in older patients. A useful area of focus for deprescribing in the elderly is those with a high anticholinergic burden as these drugs increase the risk of falls, dementia and early death. An easy scoring tool is here.
The Open Prescribing website sends monthly bulletins on the prescribing data for your practice. This can help identify areas of unnecessary, expensive or environmentally costly prescribing.
NHS England has developed a Greener NHS Prescribing Dashboard for use by practices.
A well-structured medication review can identify medications that are being ordered when they are either not needed or not wanted. Some CCGs have identified huge savings by attempting to address this. Read an example of this here.
Dr Deb Gombertz has shared with us a poster explaining the importance of asking patients 'Show me your meds, please'.
Medication Compartment Aids are often seen as the universal solution when patients are struggling to take their medication correctly, but there are often more simple solutions which are more effective, much less costly and less carbon intensive. Here is a checklist which will help you decide, with your patient, the best solution to their concordance issues. 
Green Prescribing
Improving Welfare through Urban Nature (IWUN) are group completing a research project into how Sheffield's natural environment can improve the health and well being of the city's resident.
The IWUN reports can be found here.
The IWUN academic papers can be found here.

Jake Robinson has published two papers discussing the co-benefits of green prescribing and the socio-economic features to consider around green prescribing.
You can also find information released by RSPB on a pilot study of Green prescribing in Edinburgh.