Our work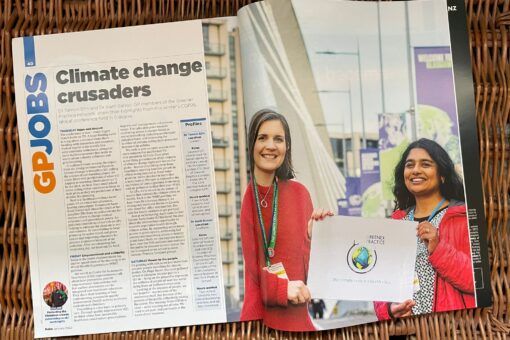 Our Structure
Greener practice initially started as a small group of GPs in Sheffield. We have since expanded to become a national network of many different health professionals and people working in primary care. We have over 30 local groups and national special interest groups, these work together to inform the national leadership group and directors of Greener Practice as a C.I.C. We seek to work collaboratively with each other to develop our thinking, work and leadership.
Working with health systems
Greener Practice works to increase awareness of the health impacts of the climate emergency, whilst engaging and supporting those working in primary care to take action.
We are currently working with a number of local commissioning groups and primary care organisations. For example, we work with Local Medical Committees (LMCs), provide training for primary care sustainability and have been commissioned to consult on Green Plans for Integrated Care Systems (ICSs).
Working with the Royal College of General Practioners (RCGP)
Greener practice members wrote the climate emergency motion that was successfully passed by the RCGP national council on the 20th September 2019. We continue to work with the RCGP nationally, helping develop a strategy to deliver the contents of this motion.
Raising awareness
We regularly deliver talks and training for health professionals locally, regionally and nationally, raising awareness of the climate crisis as a health crisis, and highlighting how taking climate action has huge health benefits.
To increase the reach of learning on practical action we have run a series of FREE webinars. Please look at our events and webinars page for more details.
Members of Greener Practice have contibuted to various programmes, podcasts and articles including Radio 4's Inside Health, Four Thought, the BMJ and GP online.
Partner with us
Within our network we have the expertise to support all aspects of sustainable primary care. We can offer consultancy services including talks on sustainable primary care, developing educational resources, advising primary care teams, developing primary care green plans and supporting policy and research. If you are interested in partnering with us, email us at greenerpractice@gmail.com.