Local groups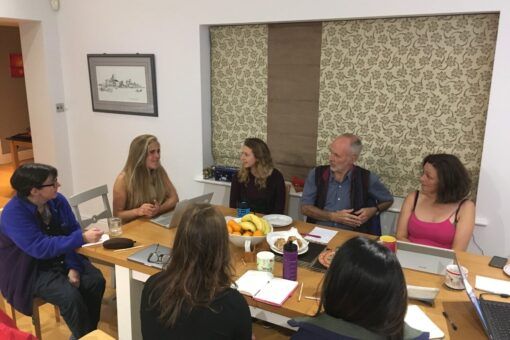 Join a local group
From its beginnings in South Yorkshire, Greener Practice has grown rapidly to include over 30 local groups in the UK. Each group signs up the Greener Practice's core aims and values. The groups are self organising and choose their own local priorities. The chairs of each local group form a national membership which meets quarterly on zoom to shape the direction for the organisation as a whole. Have a look below to find a local group near you.
Forming a local group
As we have now reached 31 groups, we want to make sure that our national reps' meetings continue to be manageable, and that we maintain the aims, values and a coherent direction of travel in all the groups. In light of this, we suggest that you join an existing group as geographically close to you as possible. 
If there is no group close to you, please get in touch by emailing greenerpractice@gmail.com and we can talk about how best to support your work in your local area. If together we agree that a new group in your area is a good idea, we will support you as a new leader by offering shadowing opportunities and induction. We also offer drop in support sessions at the end of our national meetings for both new and established Greener Practice leaders.
For more information and tips on how to set up a local group, if this is agreed, see the guide from Dr Tamsin Ellis here.
World-wide groups
We are happy to announce there is now a Greener Practice group working in Japan! You can find more information about them here.