Promoting healthy living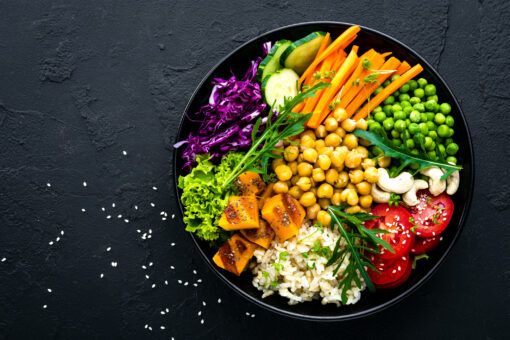 Healthy sustainable eating, physical activity, sleep, stress optimisation, connectivity to nature and social prescribing are all examples of low carbon health interventions with positive impacts. Healthcare professionals need to support behavioural change, taking into account the wider determinants of health such as social deprivation, and environmental influences.
For more information on social prescribing, see the National Association for Social Prescribing.
For information on healthy eating for patients and planet, see the EAT-Lancet Commission report. There is more information in the for Patients Section. It's important to note that at a local level in primary care, the wider determinants of health influence people's access to healthy food, including the affordability of healthy food. At present, there is no strong evidence to suggest that giving dietary advice in general practice improves people's nutrition or reduces excess weight. Therefore, with sustainable food, a population based approach with good public health messaging is needed to improve health outcomes.
The RCGP have launched the Active Practice Charter. A good way to promote physical activity amongst patients is to model it amongst the staff, and this is a good way for the staff to stay healthy too. You can become a Park Run Practice by clicking the link here
Moving Medicine promotes and supports short conversations with patients on how activity supports a range of different health issues from amputations to dementia.
The government have published a number of infographics for different age groups outlining the amount of exercise needed for each group to support health.
Here is a video explaining the importance of, and evidence for, 30 min of exercise a day. The effect of exercise is even better if it is done outdoors in nature!
For information and accreditation on Lifestyle Medicine in the UK, see the British Association of Lifestyle Medicine
For further learning about the health benefits of physical activity, click here for an e-learning for healthcare e-learning package. Dr Georgie Sowman has shared with us a video example of a consultation with a summary slide discussing the positive effect of promoting active commuting on the patient and the environment.