Travel & Transport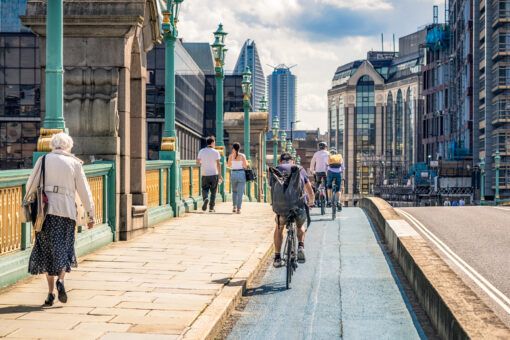 Reducing Travel
During the pandemic we discovered a huge increase in remote working. It's worth considering which staff could productively work from home; and if they need to come into the practice. A staff travel survey might help you identify efficiencies in travel and whether staff may be able to lift share. You might also want to include in this survey an assessment of whether staff would consider active travel to the surgery, and if so, what the barriers are.
The pandemic also helped us to explore alternatives to face to face appointments, where appropriate. The Nuffield Trust has produced an article outlining the issues, and the principles involved in finding the right balance of face to face and alternative modes of consultation. There is also huge scope for reducing patient travel by streamlining services between primary and secondary care, to reduce unnecessary hospital visits; and other systems such as electronic prescribing (eliminating the journey from the patient's home to the GP surgery to collect the prescription).
Active Travel
Active travel has huge co-benefits, as discussed in the Active Travel section. For people at the practice to consider active travel to work, you may need to review things like installing secure bicycle storage and availability of changing room/showers. Signing up to schemes such as the bike2work scheme, is an easy way to encourage bicycle travel to and from work. There is no cost to the employer, but unfortunately partners cannot take advantage of these schemes. Your practice could also consider buying an electric bicycle for staff to use for visits.
Electric vehicle (EV) offers for NHS staff
Fleet Solutions offer a salary release scheme on EVs for NHS staff. Whilst active travel is even better than using a vehicle at all, EVs are a practical way of reducing your carbon footprint if your current vehicle has come to the end of its natural life.