Healthy sustainable diets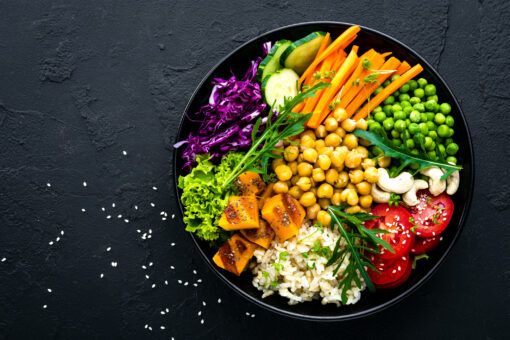 Diets that are low in animal products and high in vegetables protect us from heart disease, bowel cancers and many other conditions. This planetary health plate from Canada gives guidance on how to achieve a healthy diet.
It can be hard for families in hardship to buy fresh vegetables, and it is also often difficult for families working long hours to cook from scratch. Some areas in the country have amazing projects to reclaim supermarket and other surplus food and make it into healthy nutritious meals at low, or no, cost, for local people. FareShare is a national charity collecting food surplus from supermarkets etc to distribute to those in need. See our "Local Groups" section to see if there are any other organisations in your area providing food or meals from supermarket surplus, at low or no cost.