The Bristol & Bath Greener Practice group started in the autumn of 2020 with the aim of making our local primary care systems as environmentally friendly as possible. We meet via Zoom every 6-8 weeks to share learning and develop projects and we hope to have some face-to-face meetings soon. We also have whatsapp and facebook groups.
Everyone is welcome. No previous experience or minimum level of engagement required. Please email greenerpracticebristol@gmail.com if you would like to join.
We have worked with our local Bristol, North Somerset and South Glos CCG to develop a Planetary Health & Sustainability webpage with useful links for getting started in sustainable primary care. For further details of what other work we have been doing and for the links to our whatsapp and facebook groups see our log.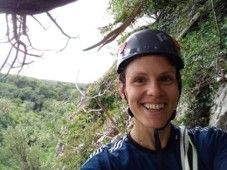 Co-Chair: Dr Jess Wynter-Bee
Jess works as a salaried and locum GP in Bristol.  As well as being a co-chair of the Bristol and Bath Greener Practice group, she is the Green lead for her practice and a co-climate change and sustainability champion for the RCGP Severn Faculty.  She is particularly interested in social prescribing, nature-based health interventions, lifestyle medicine and global health.  She has worked outside of the UK in Sierra Leone and Myanmar and spent a year on a round the world cycle trip before starting GP training. Other interests include climbing, hiking with her family and mountain medicine. She can usually be found outside, reading or drinking tea or probably a combination of the above.   
Co-Chair: Jenny Doughty
Jenny works as a GP Registrar in Bath and is doing a sustainability leadership role as part of her training.  She is a co-chair in the Bristol and Bath Greener Practice Group and shares the climate change and sustainability champion role for Severn RCGP.  She has an interest in greener prescribing, nature based activities and person centred medicine. She is trained in Hill and Moorland expeditions, is a keen gardener and can often be found up a hill, at the allotment or running round after her toddler.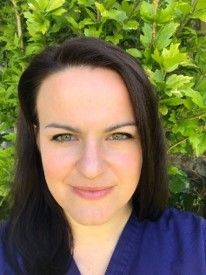 Co-Chair: Annie Headdon
Annie works as a salaried GP in BANES.  She has been a long-standing member of the Bristol & Bath Greener Practice team and now helps to co-chair this.  In addition, she is the Health Inequalities lead for the PCN and the Green lead for her practice, having previously secured a bronze award as Green lead for Montpelier Health Centre in central Bristol while working there.  She has a particular interest in mental health and wellbeing, homeless health, social & green prescribing.  She previously worked in Australia for 3 years, predominately in the emergency department, and was a trauma registrar among other things.  Having spent a year living in Ethiopia as a child, she is interested in global health and has family spread across the globe, from America to Japan & South Africa to Australia.  She enjoys being outside and especially loves being on the water. She has 2 small children which give her a lot of joy and take up a lot of her time.
Log of work
Contact details
greenerpracticebristol@gmail.com
Local CCG page with planetary health resource
Link to WhatsApp group
Link to Facebook page
Greener Practice Bristol & Bath (GrPB) is a branch of the national Greener Practice group. The aim of GrPB is to help make primary care in Bristol & Bath and the surrounding areas as sustainable and environmentally friendly as possible. This document outlines the work being done by GrPB.
We meet via Zoom every 6-8 weeks to share learning and develop projects and we hope to meet in person soon. Please email us to find out the date of our next meeting.
Green Impact for Health Toolkit
One of our core aims is to improve uptake of the Green Impact for Health toolkit (GIfH), hosted by the RCGP but open to all GPs to reduce their carbon footprint. The toolkit is a series of actions which can be ticked off to achieve points. These accumulate towards bronze, silver, gold and carbon awards. Actions are in the clinical, managerial and admin arenas.
We provide peer support by discussing different areas of the toolkit at our meetings and sharing ideas and solutions between practices. This document shows how different practices have achieved their actions for the toolkit. Feel free to add your practice to it.
In time we plan to contact all GP surgeries in the BNSSG area and encourage them to use the toolkit. We will offer support to do this in the form of guidelines, signposting and training sessions.
We also plan to involve GP registrars and medical students in supporting practices to deliver aspects of the GIfH.
Planetary Health Education & Awareness
We are keen to create greater awareness of Planetary health and increase education in this area. We have an email list as well as Whatsapp and Facebook groups and regularly share planetary health updates and resources.
We have worked with our local Bristol, North Somerset and South Glos CCG to develop a Planetary Health & Sustainability webpage with useful links for getting started in sustainable primary care.
We run regular teaching sessions on planetary health for GP trainees on the Bristol VTS scheme and are in discussions with the training programme leads about how to incorporate sustainability into all GP VTS training.
We are in contact with the Bristol medical school about how to increase Planetary health teaching in the medical school curriculum and are thrilled that it has been made a helical theme.
We have worked with the RCGP Severn Faculty to deliver an on-line Planetary Health workshop in March 2021 and a face-to-face Green Wellbeing Day in April 2022.
We have created a Planetary Health Leaflet aimed at Healthcare Professionals who want to improve their carbon footprint at work and at home. We have also made a list of useful Resources for those wishing to learn more about Planetary Health.
Greener Respiratory Care
We are working with the BNSSG respiratory working group to try and optimise greener respiratory care across the area.
We plan to use the Asthma QI toolkit to help implement this change.
We coordinate our work with the national Greener Practice Respiratory group.
Green & Social Prescribing
Our green and social prescribing team meets monthly and is working on numerous interesting schemes. Currently we are planning some education for practice / PCN teams including social prescribers. This training will aim to increase staff knowledge of local green and blue resources and increase their confidence in issuing nature prescriptions.
This group's work led to various GP surgeries in BNSSG carrying out nature wellbeing events for Mental Health Wellbeing week in May 2021. Lawrence Hill was especially successful, leading the way on lots of exciting projects including a photography competition, yoga, a seed swap, walks, a community link worker doing events in the garden. It was a really positive experience and has led to some long -standing changes at the practice e.g. weekly yoga.
The group is working with the BNSSG Green Social Prescribing Project – a national project over next 2yr. BNSSG partnership has been awarded £500,000 to develop our local approach to green social prescribing (GSP) over a two year period. One of seven sites awarded across England. The aim of the project is to demonstrate the impact of green social prescribing and gather evidence for it. It aims to enable more people in the target populations (people with highest need) to access local green and blue activities in order to try and improve their health. It aims to increase awareness of local nature resources and activities and to improve relationships and join-up between green wellbeing and health & social care partners. Contact address: bnssg.mh.greensp@nhs.net
The group is also working with Walking for Health, a national programme which aims to creates a network of primary care led walking groups. Patients can self-refer or be referred by a social prescribing group. www.walkingforhealth.org.uk
We have developed a leaflet about Green Social Prescribing and local nature-based resources.
We coordinate our work with the national Greener Practice Clinical Care group.
Green Plans
We are working with Brisdoc, our local Out Of Hours GP provider, which also runs several GP practices and the Homeless Health Service, to create a sustainability board and green plan.
We are in the very early stages of working with the ICS team to develop their green plan.