Physical activity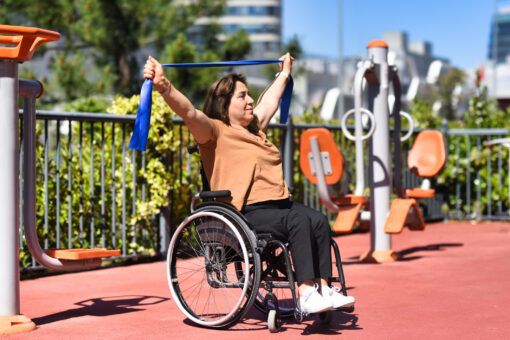 If you want to understand more about the evidence have a look at this fantastic 10 minute video called 23 and a half hours, and these government guidelines.
Take a look at the Active 10 app which encourages activity for 10minutes at a time.
Park Run is a national organisation with a number of Saturday and Sunday morning runs in local parks. The atmosphere is highly supportive to people new to running. Everyone is welcome and it is fine to walk if that is what you can manage.
You might want to have a look at Slow Ways which maps a series of walking routes across the UK. This might help you with recreational walking, active travel and exercise in nature.
Cyclists Fighting Cancer is a charity providing bicycles for children and young people living with cancer.
Exercises to improve your balance, especially from the age of 40 onwards, hugely reduce your risk of falls as you get older, and help you to live longer and with better quality of life. It's never too late to start. Simple exercises, such as standing on one leg (or if you can't manage that, standing with the one foot in front of the other) whilst brushing your teeth or waiting for the kettle to boil, will help with this. Tai Chi is another great way of improving your balance – why not increase the benefit by trying an outdoor Tai Chi class, and listen to the birdsong whilst you improve your life expectancy!
Have a look at our "Local groups" page to see if there are local initiatives listed in your area.