The Greener Practice North East group was relaunched in March 2022. We are keen to support each other in trying to improve the sustainability of our local practices by sharing ideas, resources and initiatives.
We aim to increase knowledge and awareness of sustainability in primary care throughout the North East and are keen to work together to reduce the carbon footprint of our local NHS and wider community.
Based in Newcastle, we are aiming to have meetings every 6 weeks (likely a mixture of virtual and face to face) and welcome anyone who would like to join us. GPs, GPRs and other practice staff are all welcome. Please email greenerpracticenortheast@gmail.com for more details

Co-chair: Ella Grummitt
Hi, I'm Ella Grummitt and I am a salaried GP working in Newcastle and am also doing a post CCT leadership fellowship with the local PCN. 
I have always loved the outdoors, particularly the mountains, and am keen to protect our environment and planet so we can enjoy it for many years to come. More recently I have realised how much of an impact primary care has on the environment and I am interested to see how we can reduce this impact and improve the sustainability of our practice.
Co-chair: Jo Stutchbury
Hi I'm Jo Stutchbury. I'm a GPST3- so in my final year of training. I am doing an 'extended ITP' with the CCG in South Shields as well as working at a GP practice until the summer, when I will do GP alone. I have become interested in sustainability in healthcare after a general interest in environmental issues for a while lead me to choose to look at inhalers as part of a CCG project. This opened up lots of other issues and the realisation that we could make a huge difference in primary care, and even more so with each others backing.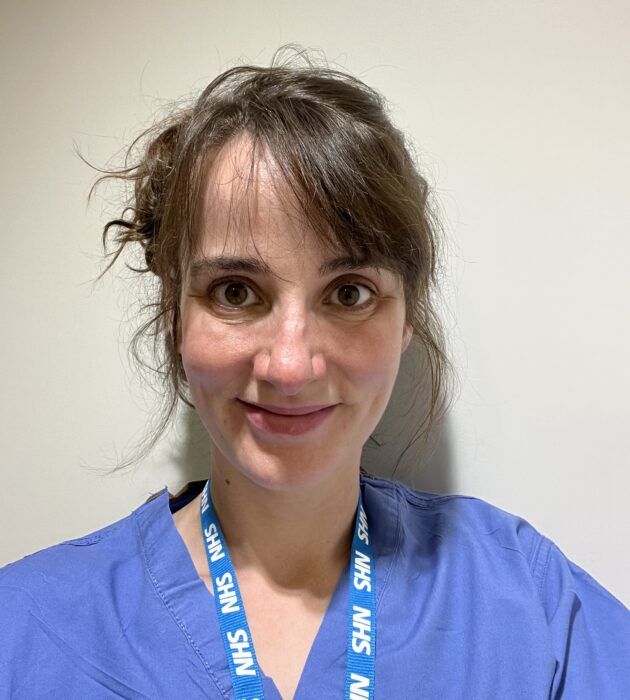 Co-Chair: Grace Singleton
Hello, I'm Grace Singleton. I'm a GPST3 based in Northumberland. I have always been interested in climate change and after making many changes in my personal life it was a real 'light bulb' moment for me when I realised there were also many changes I could make in my professional life. I have volunteered with the Centre for Sustainable Healthcare since 2021 and I am delighted to be joining the Greener Practice North East team to help promote sustainable practice in primary care in our region.