30th September 2020
Reducing our practice's carbon footprint by appropriate inhaler prescribing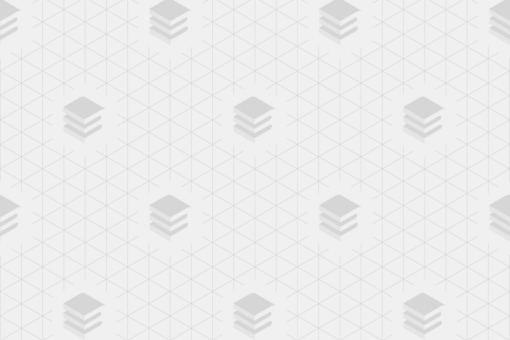 Dr Vasu Siva sent us this article (first published in GP online magazine) which she says was inspired by joining Greener Practice! Thanks for sharing your great work Vasu!
The NHS is a huge contributor to the UK's carbon emissions. Estimates suggest that the health and care system is responsible for around 4-5% of England's carbon footprint (equivalent to all the planes taking off from Heathrow in an average year).
According to the BMA's sustainable and environmentally friendly general practice report , 65-90% of the carbon footprint in general practice is associated with pharmaceutical prescribing.
Individual carbon footprints will vary from practice to practice. However, I believe that as health professionals we have a duty to minimise the carbon footprint of the care we provide – and the quicker we change practice the more lives will be saved.
The partners at our practice identified the importance of behaviour changes in our staff and patients to achieve this goal. We decided to engage with our staff during clinical and staff meetings to discuss the impact of reducing carbon emissions on human health and what we could do to help achieve the target for a safe, sustainable and environmentally friendly planet.
Inhaler use
Our initial focus was to look at the carbon footprint of inhalers. We looked at our most commonly used inhaler, a metered dose inhaler (MDI), and the team were shocked to learn that the carbon footprint emitted by this inhaler (28kg per inhaler) was the same as the gas emissions of driving 175 miles in a small car. This was compared to a dry powder inhaler with less than 1kg carbon footprint.
While doing this work we also discovered there was significant international variation of MDI usage. Some 70% of inhalers prescribed in UK are MDIs, compared with less than 50% in much of Europe, just 10% in Sweden. Discussions definitely highlighted the need to promote behaviour changes to help tackle the climate crisis.
What we are doing
Our prime aim was to review our inhaler prescribing habits while continuing to optimise clinical care. The focus was to target mainly two areas, firstly clinicians initiating an inhaler and secondly those patients currently using the inhalers with the highest carbon footprint.
During clinical meetings we discussed different types of inhalers and how we could consider using lower carbon emitting inhalers in patients as appropriate using NICE's excellent patient decision aid tool.
The nursing team and clinical pharmacist were keen to undertake searches to identify appropriate patients to target. We plan to look at all of our high carbon footprint inhalers usage and individually assess whether patients can change to a lower carbon inhalers without compromising their care.
DPIs would be our first line of choice where clinically appropriate. However, we recognize that some patients will find a DPI inhaler harder to use and hence total replacement of MDI may not be in the best interest of those patients.
However, we plan to educate these patients about appropriate use of their inhalers – particularly if they use an inhaler with no dose counter – so they can keep track of how many doses they use without wastage and safe disposal to help reduce their carbon footprint.
In addition, we aim to avoid using any MDI inhalers with the highest carbon footprint whenever possible.
We are also looking at what inhalers patients are using and whether these are appropriate. Changing to stronger inhaler means fewer doses to take, which not only improves compliance but also helps with reduction in carbon footprint and wastage.
This work has all been further helped by our clinical pharmacist updating our 'medication review guide' with low carbon inhalers.
Evidence suggests that costs of switching to low global warming potential inhalers has a financial benefit too – for every 10% of MDIs changed to DPIs, drug costs reduce by £8.2m/year.
Engaging patients
We realised that it was important to engage patients with what we were doing. Laminated posters were put up in the waiting rooms highlighting how landfill disposal of inhalers is harmful to the environment and encouraging patients to return their used inhalers to a pharmacy to be disposed of safely.
Messages were also sent out on Twitter, Facebook and the surgery website to inform patients about how to dispose of unused medications. There is useful information about this on the RecycleNow website here.
Our clinical pharmacist also plans to liaise with all local pharmacists informing them of our initiative and asking them to also offer further advise to patients about reducing wastage of medications and appropriate disposal of inhalers.
We still have a long way to go in achieving our target, but we have made a good start – and every little change we can make helps.
Dr Vasu Siva is a GP partner at Hillview Surgery, Perivale, West London