17th February 2022
Green impact for Healthcare Toolkit (GIFH)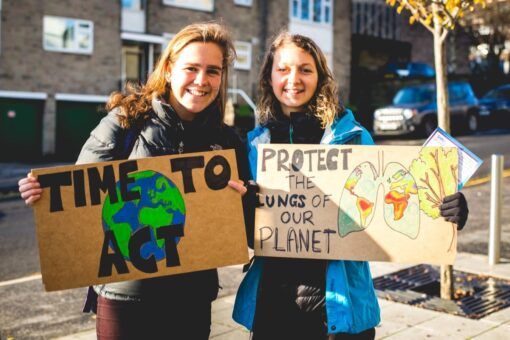 Are you in general practice but not sure where to start with making sustainable changes? The Green Impact for Healthcare Toolkit (GIFH) might just be the thing for you.
This year the Royal College of General Practitioners (RCGP) and the National Union of Students (NUS) SOS-UK Charity have teamed up once again for a new and improved GIFH Toolkit 2020/21; to help the 750 GP practices who have already signed up and the new practices getting involved become greener and save money. Practices who completed only two simple actions saved around £1000/year.
The toolkit is a DIY guide to help practices become more environmentally sustainable by making step-by-step changes in the whole range of actions that can be taken. It's easy to register* and free to check out (although it isn't funded so a donation is appreciated with a minimum of £25 being recommended). You can click on the tabs and take your pick. There are various criteria or actions to complete in order to gain awards in the form of bronze, silver, gold and carbon (for being carbon neutral). You can then proudly display your achievements in your practice and inspire others to look at their carbon footprint or aim for gold!
A good place to start is to ask your practice what they are doing already, you might be well on your way to bronze without even knowing it!
The new model means practices can now focus on clinical or subject areas rather than just aim for awards. Brilliant new criteria have been added to this year's kit including active travel, green estates and biodiversity.And, this year the GIFH toolkit has added a new 'carbon' award for practices to aim towards being carbon neutral.
Dr Terry Kemple the lead for GIFH said, "we need to give people simple actions, relevant to their daily life" adding "we don't want a few perfect people doing every impossible thing, we need most of us imperfect people doing every possible thing we can."
Frome, last year's winner of a gold award, have found that in committing to sustainability they are saving money, aiding retention of staff and feeling a sense of community doing their bit towards fighting the climate crisis. You can catch up on what Karen Creffield (the practice manager) said and more about the toolkit on the webinar section of the greener practice website.
Dr Rumina Önaç, a GP and lead for the GIFH project in the Old School Medical Practice said, "doing the GIFH has sparked other ideas for green change: a very successful local 'crutches amnesty', we're now a registered water Refill Station for patients and passers-by, we've stopped buying plastic-based period products (used after coil insertion), and we've added 'sustainable healthcare' as a regular agenda item to weekly team meetings."
Dr Önaç has found "the GIFH is a fantastic gift-wrapped way to help structure greener changes and foster a practice-wide excitement for doing your bit to help the climate crisis."
We would love to hear success stories or ideas for the toolkit. You can use the primary care networks to share your ideas and spread the word in GP to sign up!
*To register you can use code 134 or log in with test credentials using username gifh@greenimpact.org.uk(link sends e-mail) with the password testtoolkit)